Versión en español de la historia
HOPKINTON – When Annie-Lee Mendoza moved from Providence to this rural community in southwest Rhode Island six years ago, she worried about finding the mental-health services she relies on to deal with the challenges she has faced since a traumatic childhood.
"In the city, you could get everywhere in about five seconds," Mendoza said. She noted that Providence has many hospitals, centers and practices that offer care.
"But the resources sort of trickle away as you get farther from the northern areas," she said. Lack of access to mental health services is a function not only of distance from urban centers, but also the size of communities. With about 8,000 residents inhabiting 44 square miles of land, Hopkinton is one of the least densely populated municipalities in Rhode Island.
So when Mendoza discovered Wood River Health, a community health center with offices in Westerly and Hope Valley, she was relieved.
"I have struggled with PTSD," post-traumatic stress disorder, "and depression as well as anxiety," Mendoza said. A diagnosis of metastatic cancer and the needs of a child who lives with attention-deficit/hyperactivity disorder, ADHD, have compounded everything, she said.
But drawing on her Christian faith and with the help of Vicki Carter, her behavioral health clinician at Wood River, Mendoza said she is coping.
"We've been working intently, sometimes twice a week, on her trauma symptoms," Carter said. "The anxiety, the hyper-vigilance that something else could happen." Also, Carter said, "working on her depression."
"I'm a mom and I'm a wife and I'm a survivor of many things and I'm a fighter," Mendoza said. "Vicki has been one of the greatest supports throughout my journey. She really shows she cares."
Along with mental health services, Mendoza receives dental and medical care at Wood River, which in 2021 served 7,164 children and adults, an increase of 447 patients since 2018. Last year, Wood River served 8,614 total patients and recorded 2,892 mental health visits. Regardless of why they come to Wood River, all are regularly screened for possible behavioral health issues, according to president and CEO Alison L. Croke.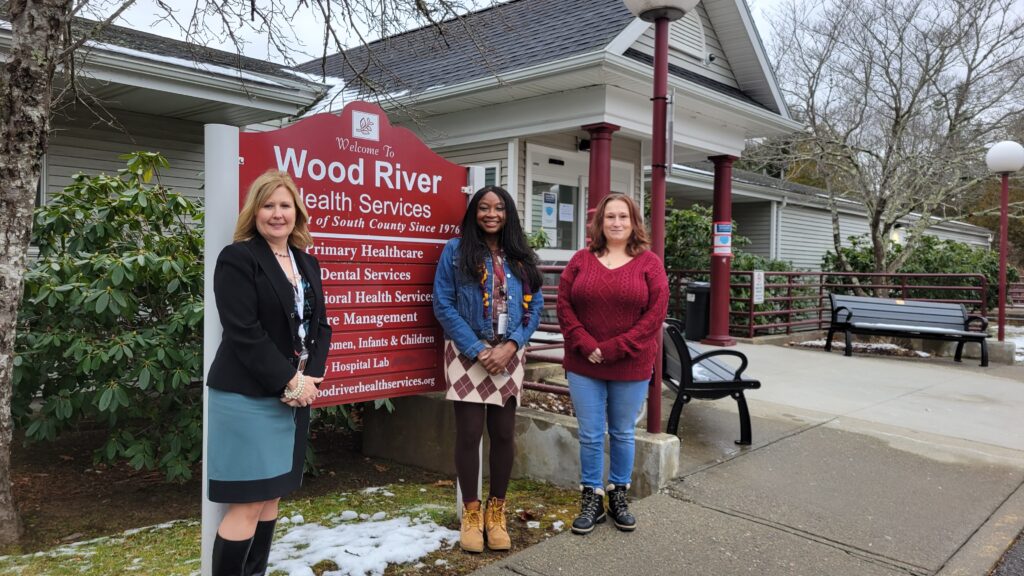 "We're screening everybody," Croke told Ocean State Stories. "We ask everybody when they come in for any reason about depression every single time. And then we ask on an annual basis about anxiety and substance use."
Screening is increasingly common in pediatric and primary-care medical practices throughout Rhode Island as providers work to reduce the stigma that inhibits some individuals from revealing difficulties they may be experiencing.
"Stigma still exists but a lot of effort has been made to try to eliminate that stigma and to really promote [the idea] that emotional well-being is part of your physical well-being," Croke said. "It's just well-being in general and no one should feel ashamed or embarrassed when they need help."
Although many of the services provided by Newport Mental Health, with a main office in Middletown, are concentrated on Aquidneck Island, the organization also has responsibility for people living in the rural communities of Jamestown, Tiverton and Little Compton. Newport Mental Health served a total of 18,206 clients in 2022.
Some residents of those outlying communities, president and CEO Jamie Lehane said in a recent interview, face significant obstacles in receiving care.
"It's all about access, transportation barriers, and funding barriers," Lehane said.
For years, the long-time behavioral health leader has pushed for the additional government support that would resolve these issues — but he remains frustrated, telling Ocean State Stories that "there is no current funding to cover outpatient services to be located in Jamestown, Tiverton or Little Compton." Nor for residents of Prudence Island, an island community reachable only by boat or Prudence & Bay Islands Transport ferry that is part of Portsmouth that Lehane describes as "an extreme access challenge."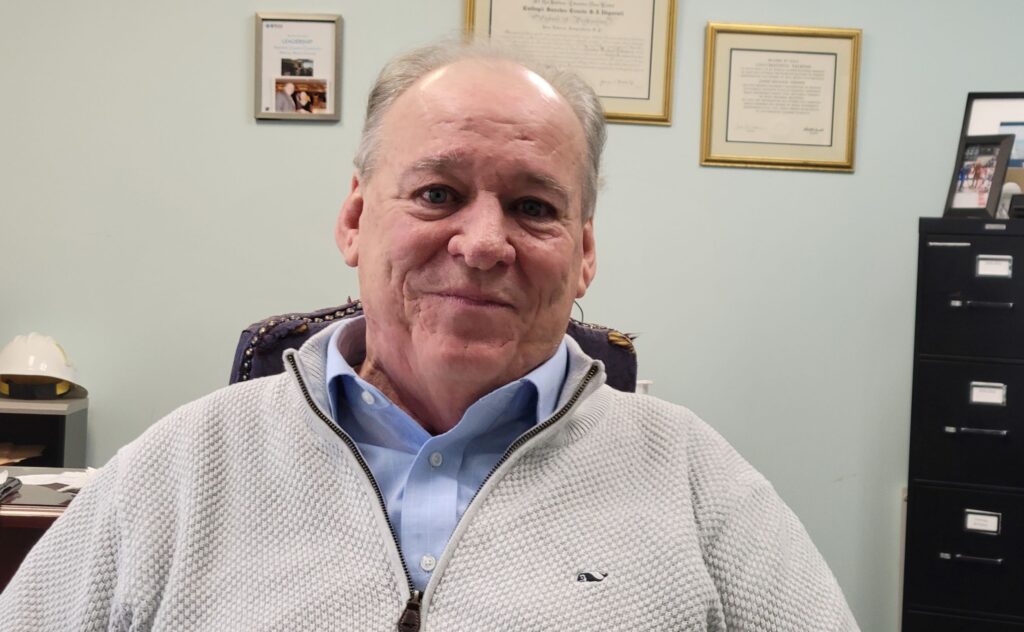 An important step toward a comprehensive solution, Lehane said, would be establishment in Rhode Island of a federally designated Certified Community Behavioral Health Clinic (CCBHC) system. These clinics have proven effective in other parts of the country.
"CCBHCs are required to serve anyone who requests care for mental health or substance use, regardless of their ability to pay, place of residence, or age — including developmentally appropriate care for children and youth," according to the federal Substance Abuse and Mental Health Services Administration.
"An important feature of the CCBHC model is that it requires crisis services that are available 24 hours a day, 7 days a week. CCBHCs are required to provide a comprehensive array of behavioral health services so that people who need care are not caught trying to piece together the behavioral health support they need across multiple providers. In addition, CCBHCs must provide care coordination to help people navigate behavioral health care, physical health care, social services, and the other systems they are involved in."
"If the legislature this session passes the governor's budget that includes $22.4 million in funds to start the CCBHC program, this will increase access to the more rural areas," Lehane said. "Unfortunately, this only solves the problem for Medicaid patients. Commercial insurance rates do not even come close to supporting services in more rural areas due to increased travel time and lack of volume. There is nothing on the horizon to fix this."
Colleen Mulligan lives in a rural area of Rhode Island near the Massachusetts and Connecticut borders, more than 20 miles from Providence.
If you are looking for remote, this is it.
But what if, like Mulligan, you have mental health needs requiring professional intervention?
You could turn to WellOne Primary Medical and Dental Care, a community healthcare organization that has offices in North Kingstown, Foster, Scituate and Pascoag, a relatively short drive from Mulligan's home.
Mulligan became a WellOne client and today receives cognitive behavioral therapy from the center's Dr. Clifford Gordon to treat panic attacks and episodes of depression.
The treatment has been effective, said Mulligan, a retired nurse — and the proximity of WellOne to her home has been a critical factor.
"If I had to . . . drive to Cumberland or Providence, I probably wouldn't be as dedicated because I probably wouldn't go as much," she told Ocean State Stories during an interview at WellOne's behavioral health center in downtown Pascoag. "I wouldn't be as well as I am. Absolutely not. This is great for Burrillville to have."
Another advantage in addition to location, Mulligan said, is short wait times for appointments. At other centers, she said, "some people wait months and months and months and months and months for appointments. And when you're down and out, months is a long time."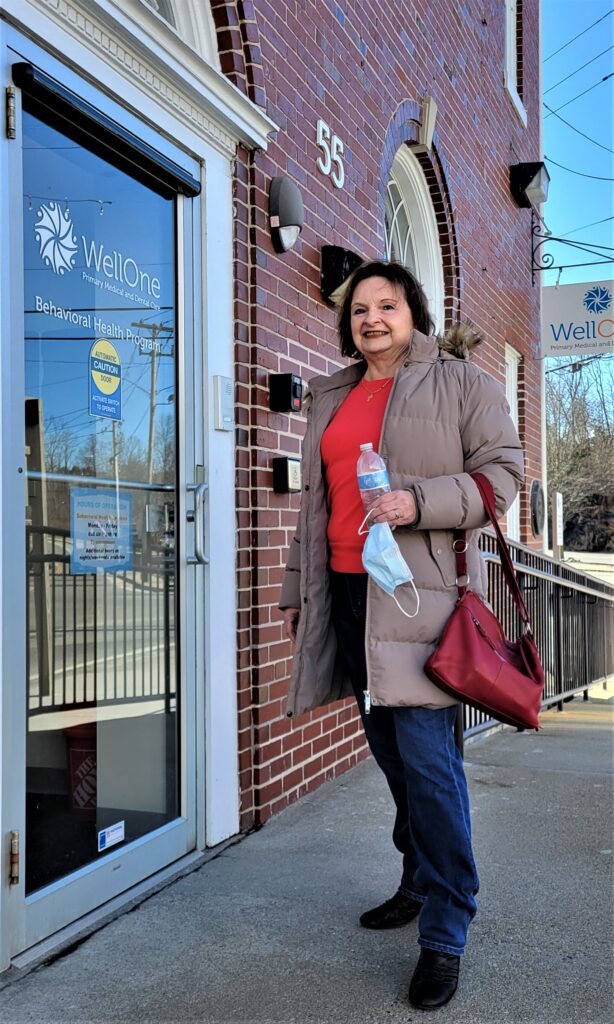 WellOne president and CEO Peter J. Bancroft agreed with Mulligan's assertion that with the recent addition of new staff, wait lists for behavioral healthcare have shortened. In an interview, Bancroft described how WellOne — like Wood River, Newport Mental Health and other community health centers — takes a comprehensive approach in caring for its clients.
"When we look at behavioral health services, it's not one size fits all," Bancroft said. "There are different facets. There's psychotherapy and then there's psychiatric medication management. There's substance use disorder treatment, medication-assisted therapy for people who have an opioid addiction or alcohol use disorder.
"And then there's a case management piece. We may have a core focus of working to address [clients'] behavioral health needs or their substance use needs but then we offer these wraparound services. If they're having difficulty accessing transportation, housing, or food insecurity, these things may be contributing to their condition.
"So if you don't take the holistic approach and address all those different aspects, it makes it a little bit more challenging to achieve the outcomes you're trying to achieve."
According to Bancroft, WellOne employs 14 full and part-time behavioral health professionals including psychologists, licensed independent clinical social workers, licensed mental health counselors and psychiatric nurse practitioners. In 2022, he said, his organization provided behavioral health services to "1,579 unique patients. This total represents the most patients that we have ever seen in the behavioral health program in a single year."
Bancroft noted that "services are provided to all patients regarding of ability to pay" and WellOne "provides free transportation services to and from patient appointments for individuals who face transportation challenges."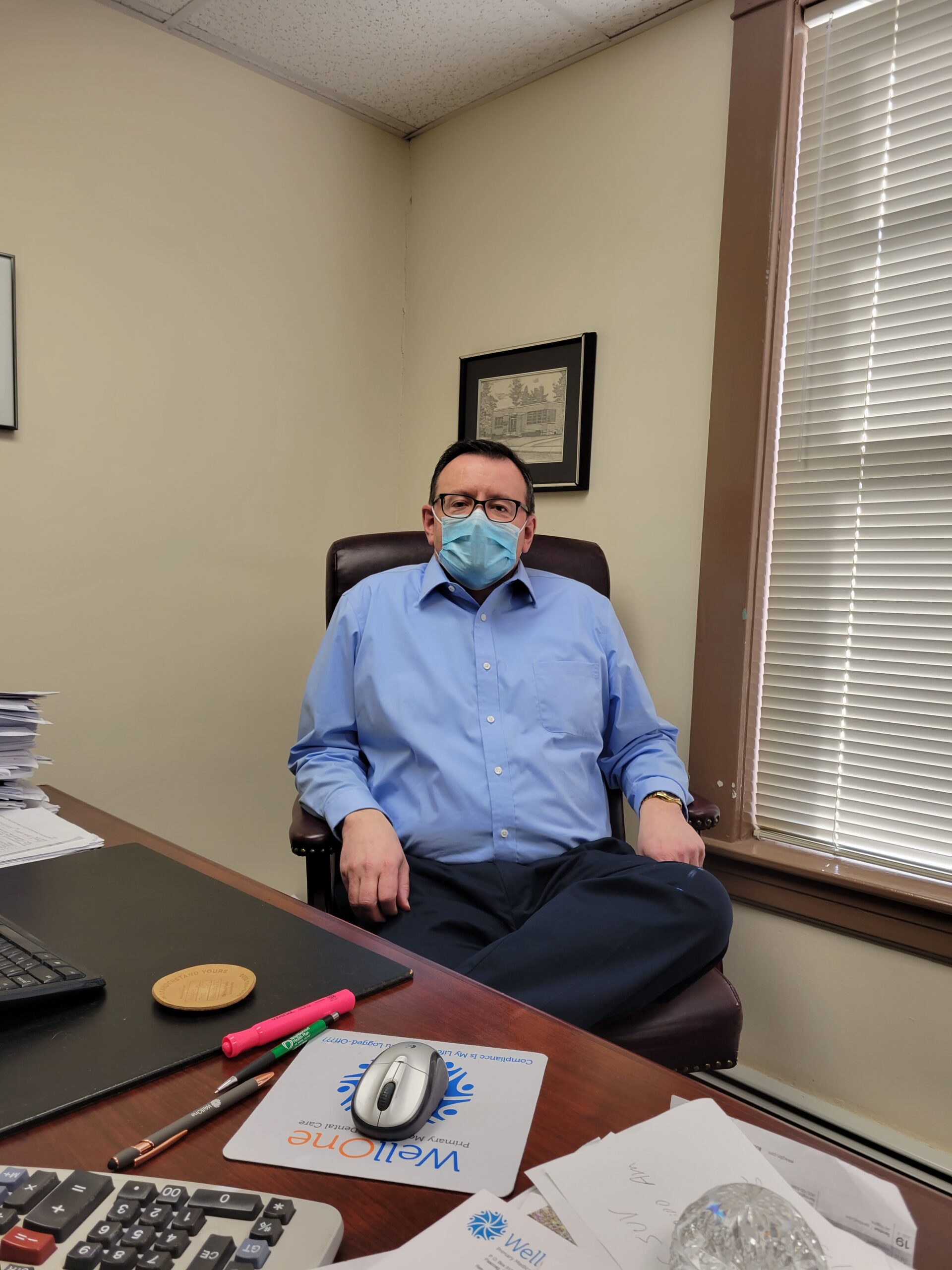 "The first step of getting treatment for mental illness is getting" to a center, Mulligan said. "A convenient location in a rural area can make that step a little more achievable. All rural areas would benefit from services that are easily accessible and part of their town. It definitely adds to your comfort zone, this feel of a personal support system."
During her long career as a nurse, Mulligan worked at psychiatric hospitals and centers, so she understands first-hand another obstacle to care: stigma.
"Mental illness is a disease just like any other disease such as diabetes, cardiac conditions, etcetera," she said. "I hope to see the day when mental illness no longer has shame attached to it, as that is the initial reaction a person has to conquer before getting treatment."
Anyone in immediate danger should call 911.
Call 988 if you are having thoughts of suicide or in crisis. 988 is free, available 24/7, and confidential.
Other resources:
● BHLink: For confidential support and to get connected to care, call (401) 414-LINK (5465) or visit the BHLink 24-hour/7-day triage center at 975 Waterman Ave., East Providence. Website: bhlink.org
● The state Department of Behavioral Healthcare, Developmental Disabilities and Hospitals lists community mental health centers in Rhode Island: https://bhddh.ri.gov/mental-health/licensed-treatment-providers
● The Mental Health Association of Rhode Island, MHA RI, offers support, education, advocacy, and many other services. Call (401) 726-2285 (not a crisis line). On the web: https://mhari.org/
● The National Alliance on Mental Illness Rhode Island, NAMI RI, also offers support, education, advocacy, and many other services. Call (401) 331-3060 (not a crisis line). On the web: https://namirhodeisland.org/
● United Way of Rhode Island offers free and confidential assistance for a variety of needs. Call 211.
● Butler Hospital in Providence provides inpatient and outpatient treatment and care for adolescents and adults. To get direct help and guidance about mental health services, call the Behavioral Health Service Call Center, available 24/7 at (844) 401-0111 or visit them on the web at https://www.butler.org/.
● Bradley Hospital in East Providence provides expert, family-focused care to children and adolescents with psychological, developmental and behavioral problems through a wide range of inpatient, outpatient, residential and partial hospital programs. https://www.lifespan.org/locations/bradley-hospital
● Lifespan's Psychiatry and Behavioral Health services span and integrate the activities of Rhode Island Hospital, The Miriam Hospital, Bradley Hospital, Newport Hospital and Gateway Healthcare. For Lifespan outpatient psychiatry treatment, call East Greenwich: 401-606-4415; East Providence: 401-606-3711.
● Kids' Link RI: A program offered in collaboration with Gateway Healthcare, Lifespan, Hasbro Children's Hospital and Bradley Hospital, Kids' Link RI is available 24 hours a day, seven days a week to help triage children and youth in need of mental health services and refer them to treatment providers. To contact Kids' Link RI, call 1-855-543-5465. https://www.lifespan.org/centers-services/kids-link-ri
● Psychology Today has a searchable director of therapists and psychologists in Rhode Island: https://www.psychologytoday.com/us/therapists/rhode-island
● The office of the Mental Health Advocate provides free legal, advocacy and investigative services. Call (401) 462-2003.
Editor's Note: Ocean State Stories director G. Wayne Miller began covering mental and behavioral health in the 1980s. Many of his awards have been for writing about these issues.
Last week: Part two of "Food insecurity: A Statewide Issue"
Next week: Is laughter good medicine for the body and mind?